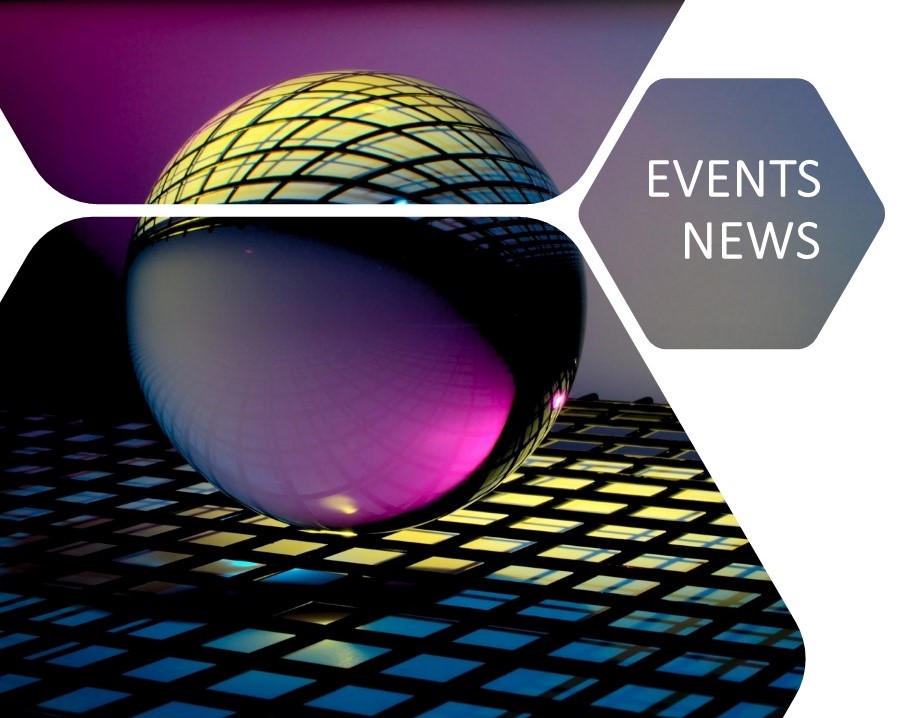 WELCOME
TO OUR EVENT PAGE
Let's go on a business adventure together. Learn about the latest and most innovative business consulting and technology trends, open your mind, and find new opportunities that will lead you to success.
AMAZING ATMOSPHERE
Shared knowledge, leading professionals, and new trends in business and technology.
---
See our upcoming events, choose what fits you best, register and attend
Meet you there!
100

%
Valuable, interactive business events, trainings and demos
1500
A thousand attendees both onsite and online
ALL UPCOMING EVENTS
See what's next
The New е-Commerce Trendsetters
Webinar | November 15, 3 pm CET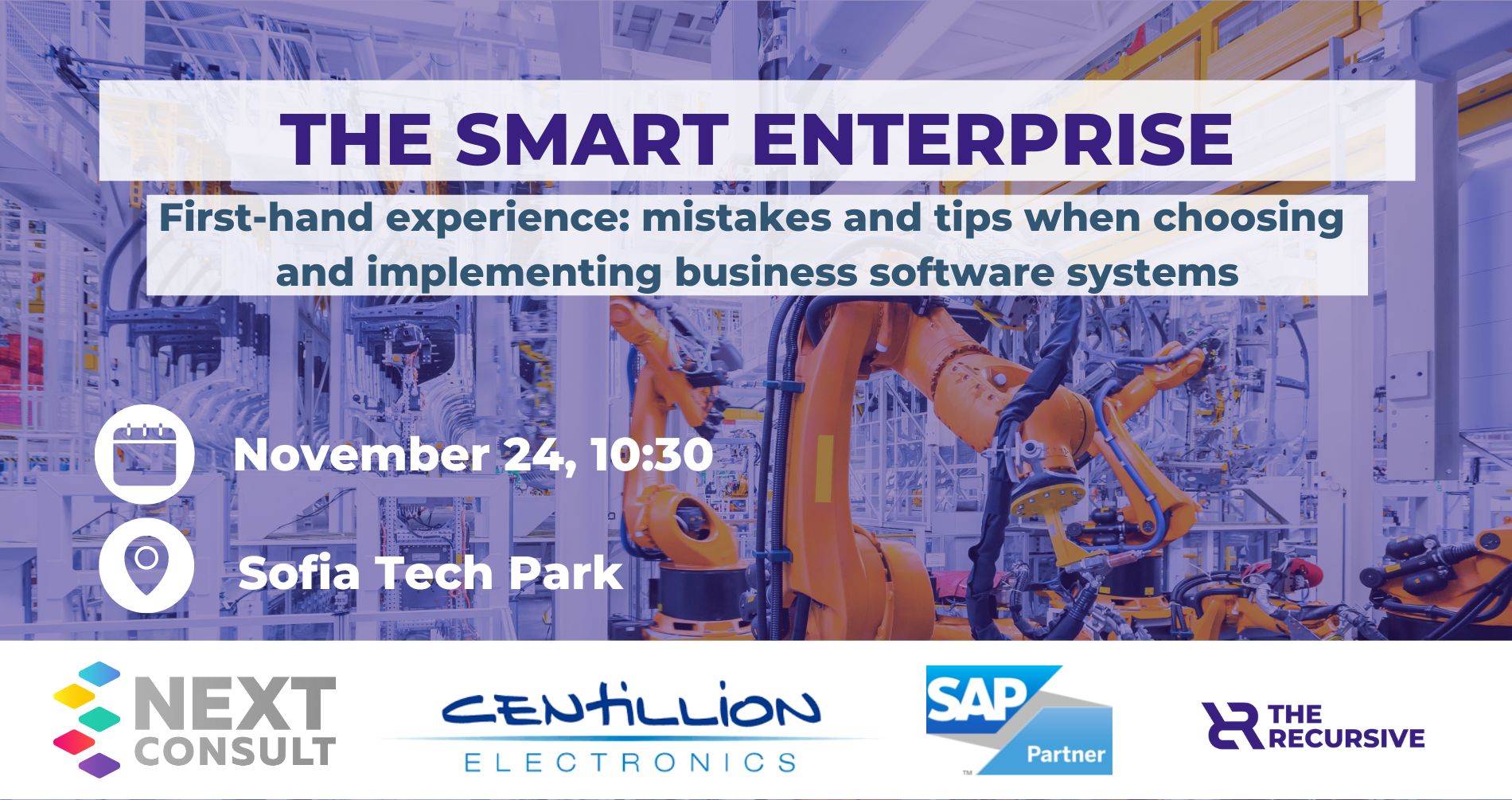 The Smart Enterprise
Sofia Tech Park | November 24, 10:30 am CET
HAVE A LOOK ON OUR BLOG
Would you like to learn more about the new trends and best practices in management, business software solutions or robotic process automation? Well, then it's mandatory to spend time reading our great, great articles.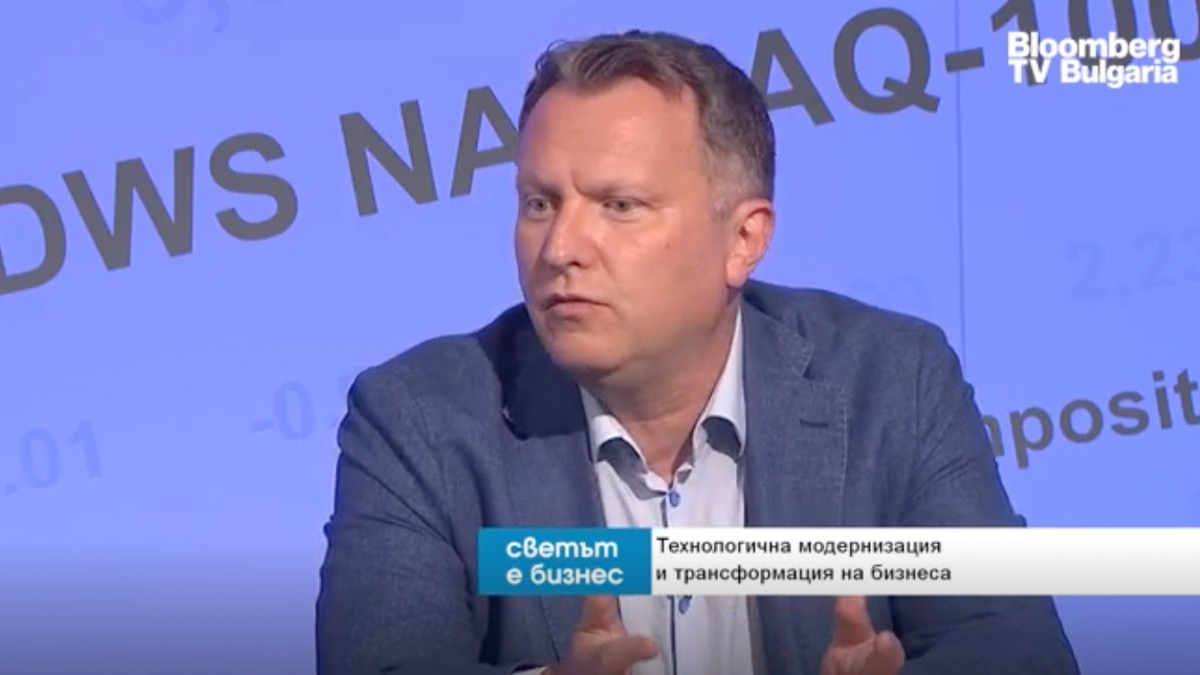 Bulgaria is not far away from the level of the worldwide standards for business digitalization
A general assumption is that when buying a new IT solution, you expect it to immediately solve your problems and optimize the processes and structure your organisation. In reality, there is a lot of work to be done before implementing such a system, so that it can do the job you intended for. In the beginning, you need to specify and describe your current processes and what they should look like after changing them. It is the basis and the secret of every successful implementation.
Taming the wind-Together!
It has been part of our corporate philosophy that people should work hard but also dedicate time to renew and enjoy each other's company. Experienced sailing instructors helped us prepare for this exciting adventure and shared their tips and tricks for being successful in this sport. Like with almost everything in life, teamwork was a key factor. While on a sailboat, communication and cooperation between the crew members аre extremely important. It helps you come up with the most successful strategy and create synergy between the crew while in the water, so that the boat can tame the wind and make it work in its favor.