About the event
We are thrilled to announce the 8th Annual Salesforce Conference dubbed "Reload the business growth" and organized in collaboration with salesforce.com. This year, we are having a hybrid event that will take place over 2 days:
Due to the COVID-19 situation, only speakers will physically attend the event. All other visitors will be able to attend online.
Spots are limited, so hurry up and book yours now!
Attending this event will provide you with first-hand knowledge on:
What leading companies are targeting and the successful growth strategies used in these trying times
What you need to effectively manage your internal processes and teams to have a comprehensive view of your business operations
Which are the new niches and business opportunities identified by successful businesses and how they boost their sales
How to get ahead of your competitors by quickly and precisely analyzing any new opportunities
How to better know your customers, build long-lasting loyalty and establish your brand on the market
And last but not least – real companies taking their business online. How did they do it? What did it take? How long did it take?
What is there to see?
The conference will feature senior managers and owners of leading companies worldwide, all people we are honoured to be working with. They all come from different industry sectors such as finance, logistics and distribution, manufacturing, professional services and last but not least – e-commerce. You will also hear from Salesforce and Next Consult experts.
The schedule has been divided into 2 main panels.
The first panel will mainly focus on internal processes and the unprecedented need for fast, objective analysis, and the second one will drill into customer relations, brand establishment and online sales. Each panel will end with a Q&A session where our presenters will gladly answer all your questions.
[meetup_timetable title="Bulgaria"][meetup_timetable_content title="Opening remarks – by Salesforce and Next Consult" time="9:30 – 9:40″]Speakers:
Mitka Avramova, Regional Vice President Sales at Salesforce
Orlin Dochev, Managing Partner of Next Consult[/meetup_timetable_content][meetup_timetable_content title="Panel 1: Efficiency and monitoring of the business processes – a prerequisite for growth"][/meetup_timetable_content][meetup_timetable_content title="Focus on your client – presented by: a worldwide leading holding company in processing metal industry ( Steelmet SA) and Next Consult" time="9:40 – 10:10″]Speakers:
Yannis GIANNOUTSIKOS, Head of Digital Transformation at Steelmet SA
Orlin Dochev, Managing Partner of Next Consult[/meetup_timetable_content][meetup_timetable_content title="Extraordinary service and self-service capability – a key competitive advantage of the business – a leading pharmaceutical distribution company (Commercial League)and Next Consult" time="10:10 – 10:40″]Speakers:
Nikolay Zaynelov, Senior System Administrator at Commercial League Inc
Maxim Kolev, Partner, CRM Solutions at Next Consult[/meetup_timetable_content][meetup_timetable_content title="Just an ordinary sale or an entire new experience – one of the biggest utility companies in CEE (CEZ) and Next Consult" time="10:40 – 11:10″]Speakers:
Dimcho Stanev, Executive Director of CEZ Electro Bulgaria
Maxim Kolev, Partner, CRM Solutions at Next Consult[/meetup_timetable_content][meetup_timetable_content title="Coffee break" time="11:10 – 11:20″][/meetup_timetable_content][meetup_timetable_content title="Internal processes and visual analysis – a crucial factor for success – one of the most innovative companies providing precision agriculture technologies (Nik Electronics), one of the best online supermarkets in Bulgaria (eBag) and Next Consult" time="11:20 – 12:00″]Speakers:
Ivo Kumanov, Chief Executive Officer at NIK Electronics
Anton Nenov, Business Analyst at eBag
Ivo Dreshkov, Partner, Operations at Next Consult[/meetup_timetable_content][meetup_timetable_content title="Q&A" time="12:00 – 12:10″][/meetup_timetable_content][meetup_timetable_content title="Panel 2: The strengths of the customers engagement, brand loyalty and the new era of ecommerce"][/meetup_timetable_content][meetup_timetable_content title="Customers loyalty and brand experience – Postbank (part of Eurobank) and Next Consult" time="12:10 – 12:40″]Speakers:
Lina Varbanova, CRM Head, Retail at Postbank (Eurobank Bulgaria)
Emil Vuchkov, Partner, Digital Marketing at Next Consult[/meetup_timetable_content][meetup_timetable_content title="Go Online – the new business reality – one of the biggest retailers in fashion luxury industry (Global Brands Distribution) and Next Consult" time="12:40 – 13:10″]Speakers:
Milena Ibisheva, Marketing Executive at Global Brands Distribution
Kiril Balev, Sales Director of Next Consult[/meetup_timetable_content][meetup_timetable_content title="Q&A" time="13:10 – 13:20″][/meetup_timetable_content][/meetup_timetable]
[meetup_timetable title="Румъния"][meetup_timetable_content title="Opening Keynote Next Consult RO" time="09:30 – 9:40″][/meetup_timetable_content][meetup_timetable_content title="Salesforce in Romania" time="09:40 – 10:00″][/meetup_timetable_content][meetup_timetable_content title="Panel 1: Sales Cloud + Service Cloud + Tableau"][/meetup_timetable_content][meetup_timetable_content title="Digital Sales Processes and Performance Monitoring" time="10:00 – 10:40″][/meetup_timetable_content][meetup_timetable_content title="Customer Success Stories" time="10:40 – 11:20″][/meetup_timetable_content][meetup_timetable_content title="Service Cloud: Digital Customer Service" time="11:20 – 11:50″][/meetup_timetable_content][meetup_timetable_content title="Coffee Break" time="11:50 – 12:00″][/meetup_timetable_content][meetup_timetable_content title="Panel 2: Marketing Cloud + Commerce Cloud"][/meetup_timetable_content][meetup_timetable_content title="Marketing: Prospect acquisition channels and how to comunicate with clients. Digital Customer Experience" time="12:00 – 12:30″][/meetup_timetable_content][meetup_timetable_content title="Commerce Cloud" time="12:30 – 13:00″][/meetup_timetable_content][meetup_timetable_content title="Q&A" time="13:00 – 13:10″][/meetup_timetable_content][/meetup_timetable]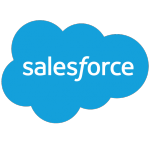 Register for Bulgaria – 30.03.2021
Register for Romania – 31.03.2021